Do You Want LIFETIME Access Plus a VIP Experience?
Your order ID: [ORDER_ID]
You will shortly receive an email confirmation at .
---
Do you want to attend the summit online but you may be busy on October 19-20?
Don't worry, we have the solution for you.
You can upgrade to the VIP Pass for a tiny investment.

With your VIP Pass, you get the following benefits:
LIFETIME ACCESS to the summit

Downloadable audio recordings of the summit so you can listen to them on your phone or on any device

Plus loads of BONUSES from our speakers
With your FREE Pass, you get to watch my video interviews with all our speaker for 24 hours at absolutely no cost.
Imagine how it feels like to hang out with these successful people for a lifetime. How would that change your life??
Today, you'll get that opportunity!
Now you're probably thinking, "how much would it cost me to get this experience for a lifetime?"
I hear you. I attended a seminar that cost me $10,000.
Nope. It's not going cost you $10,000.
Not even $5000.
Not $2000?
No, not even $500.

The VIP Access for the World Gratitude Summit™ is $197 only!
Here's the thing…
If you join NOW, you'll get it for $27 only!
The special rate of $27 is valid until October 18, 2019 only!
During the summit on October 19-20, the price goes up to $67. After the summit, the price will be $97.

Here's a Summary of What You Will Get
with Your VIP Pass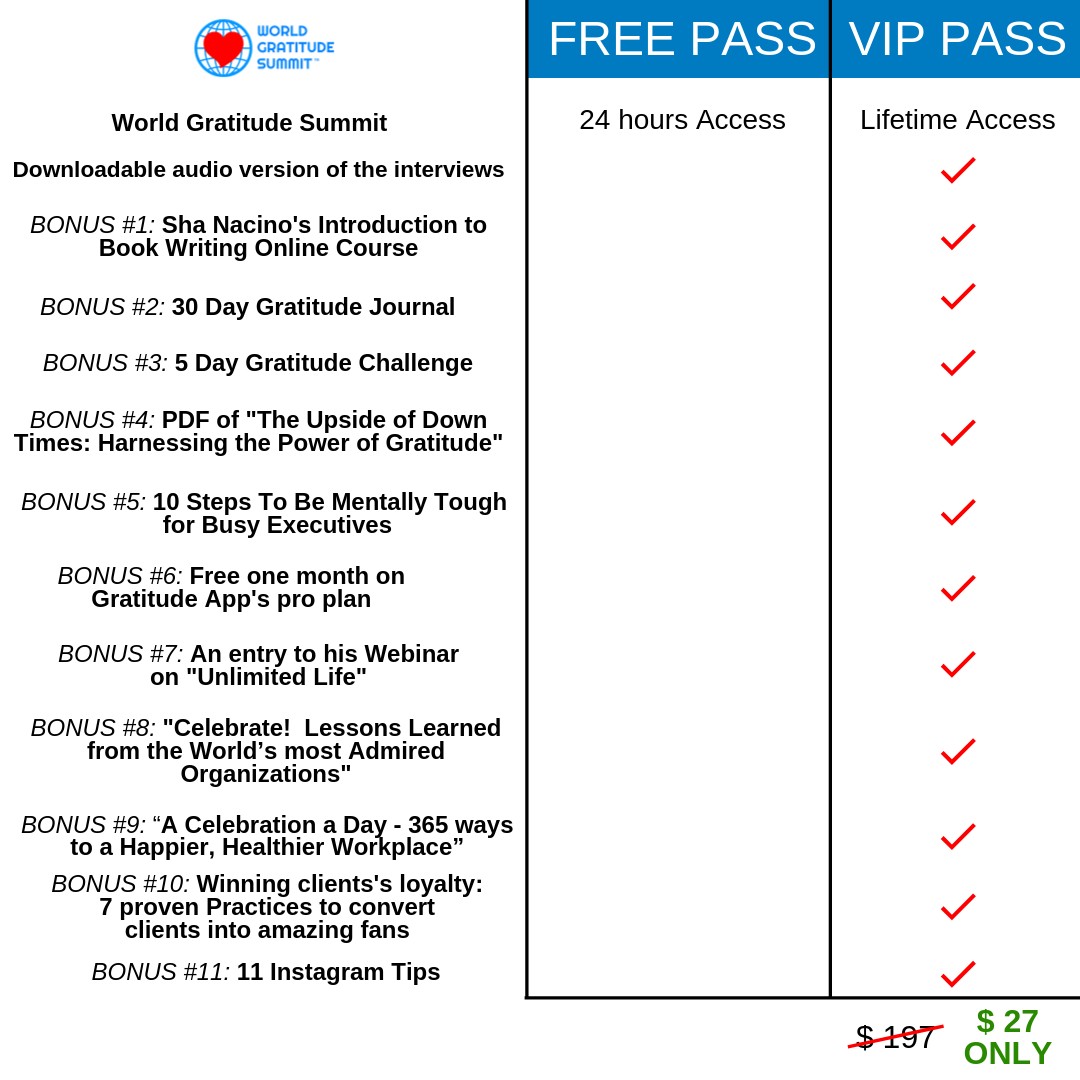 Your VIP Pass gives you LIFETIME ACCESS plus you'll get these amazing BONUSES!


And there's more!

Here are your BONUSES!











Meet Sha Nacino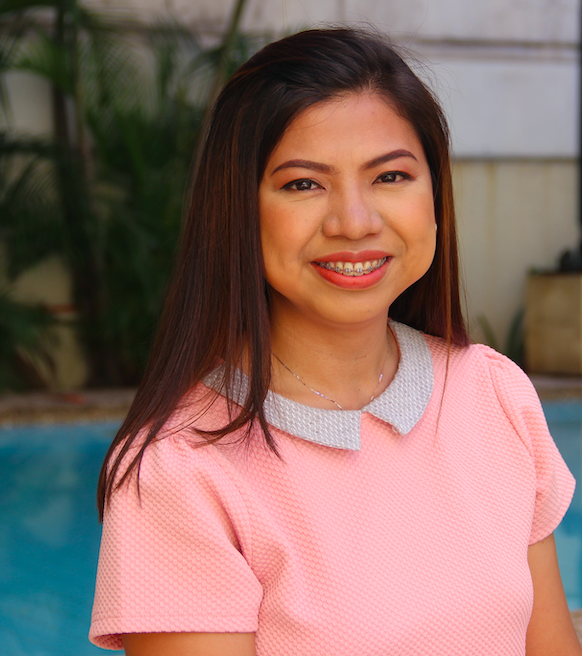 Sha Nacino is a trusted global speaker on gratitude and creativity. She has spoken to thousands of audiences from more than 26 countries globally. Sha is a prolific author who has written and published 12 books so far. She is the founder The 90-Day Book Writing Challenge™ ONLINE COURSE (shanacino.com/write), HR Summit Global™, Global Authors Summit™ and Write University™. Sha is recognized as a Distinguished Toastmaster (DTM), the highest award given by Toastmasters International to its members worldwide. Sha is also a Jack Canfield Certified Trainer on Success Principles.


On a lighter note, Sha loves to travel and have fun! She enjoys painting, dancing, and singing (although she has yet to learn how to carry a tune). She also likes playing with kids and bonding with her family and friends. She's currently happily single who dreams of meeting her future husband soon!

If you wish to invite Sha to speak in your company, event, or global conference, or if you simply want to connect with her, email her at [email protected]