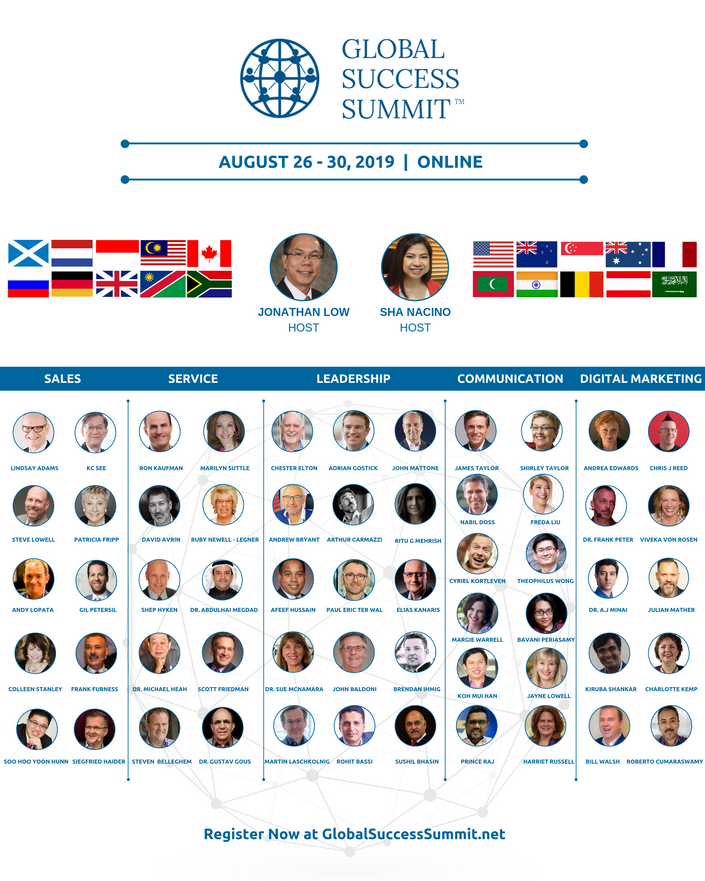 Global Success Summit™
Get Your LIFETIME Access
Are you struggling to inspire and motivate your SALES team?
Do you wonder how you can successfully develop a SERVICE culture that will win you more customers, increase your clients' loyalty and grow your fan base to achieve more revenue and profitability?
Do you want to learn LEADERSHIP competencies that will inspire your team to follow and that will aid you to lead your team to achieve a higher state of performance, focus and fulfilment?
Would you like to discover how you can develop greater connection, COMMUNICATION and confidence in people?
Are you curious to learn how to use DIGITAL MARKETING to grow your brand and scale your business?
If you answered YES to any or all of the questions above, you've come to the right place.
Welcome to the Global Success Summit™, a 5-day ONLINE EVENT.
The online event aims to equip and empower you to take ownership of your success in the 5 learning development tracks:

Sales

Service

Leadership

Communication

Digital Marketing

We've interviewed over 50 of the world's top experts to bring you the biggest online learning event to help you succeed in these 5 key areas.
Since this is an ONLINE event, you can join from anywhere in the world as long as you have internet connection.
Here's the good news! You can get lifetime to all the video interviews and bonuses for only USD97! This is valid until Sep 5, 2019 only! After that, the price goes up to USD197.
Here's the complete program.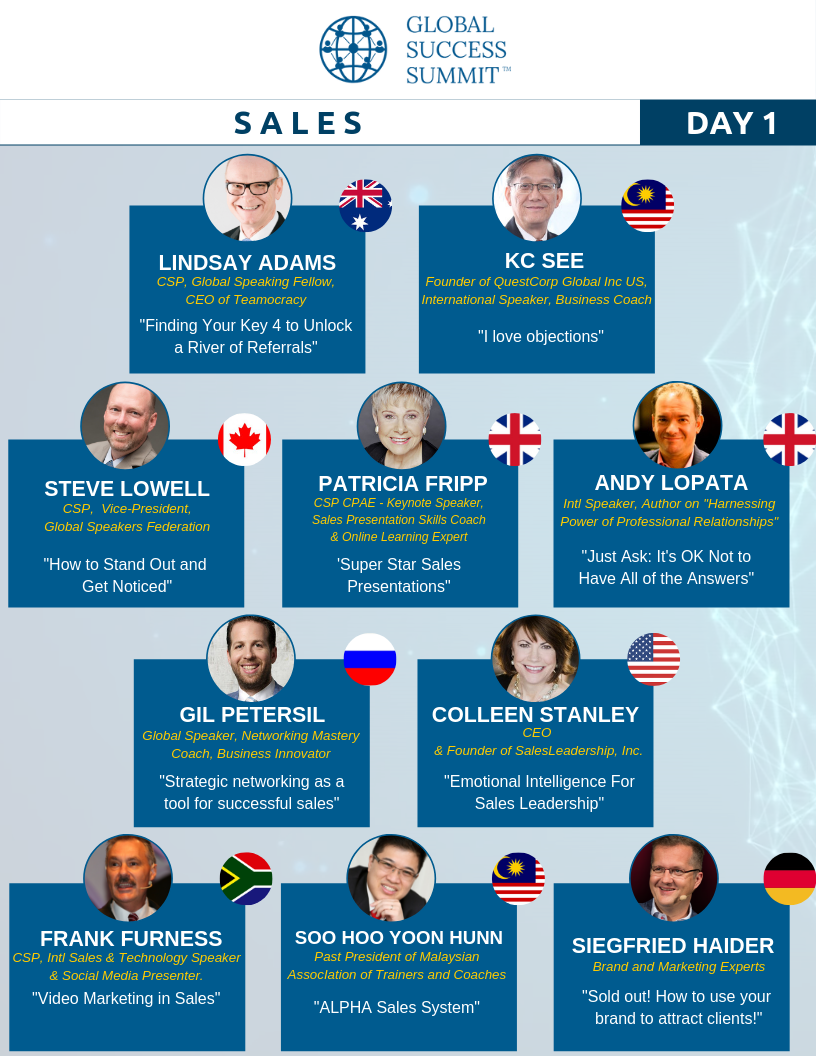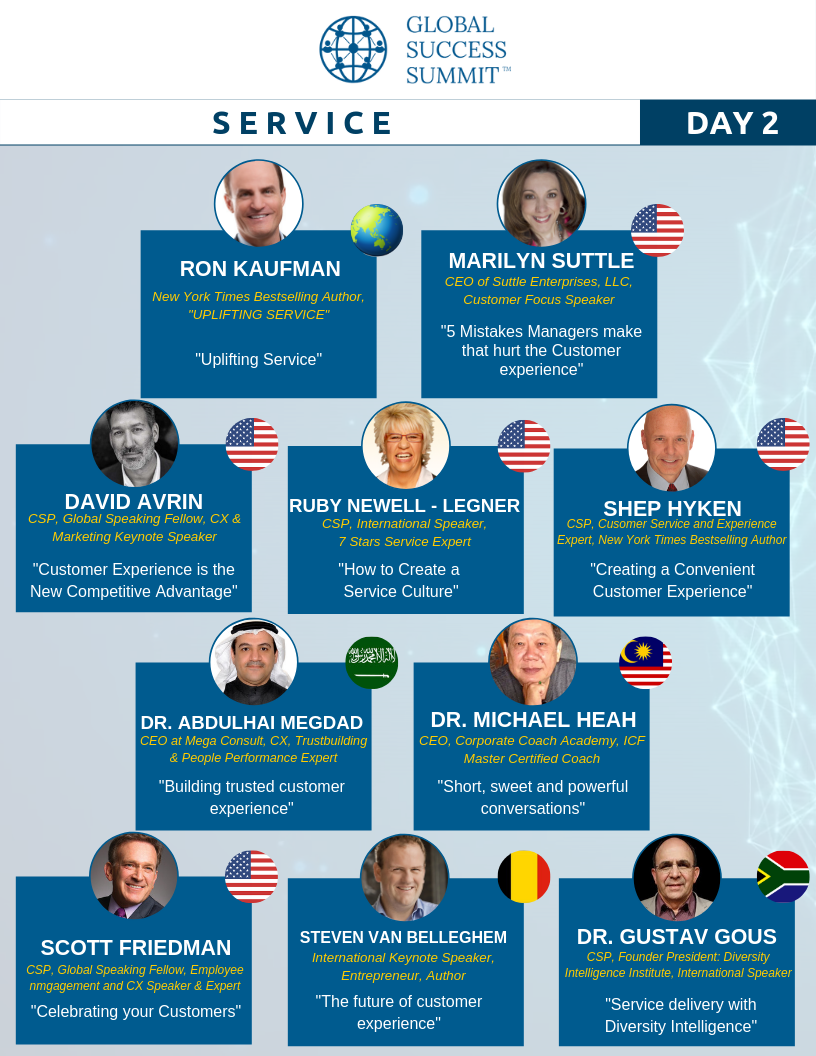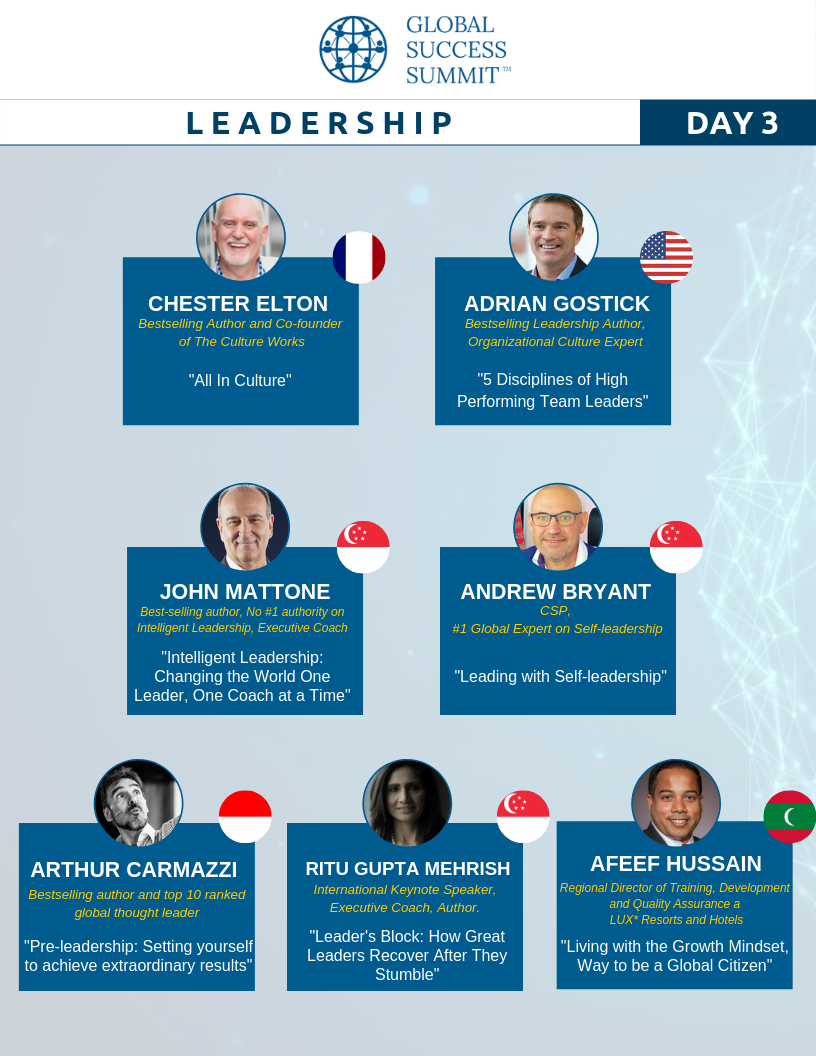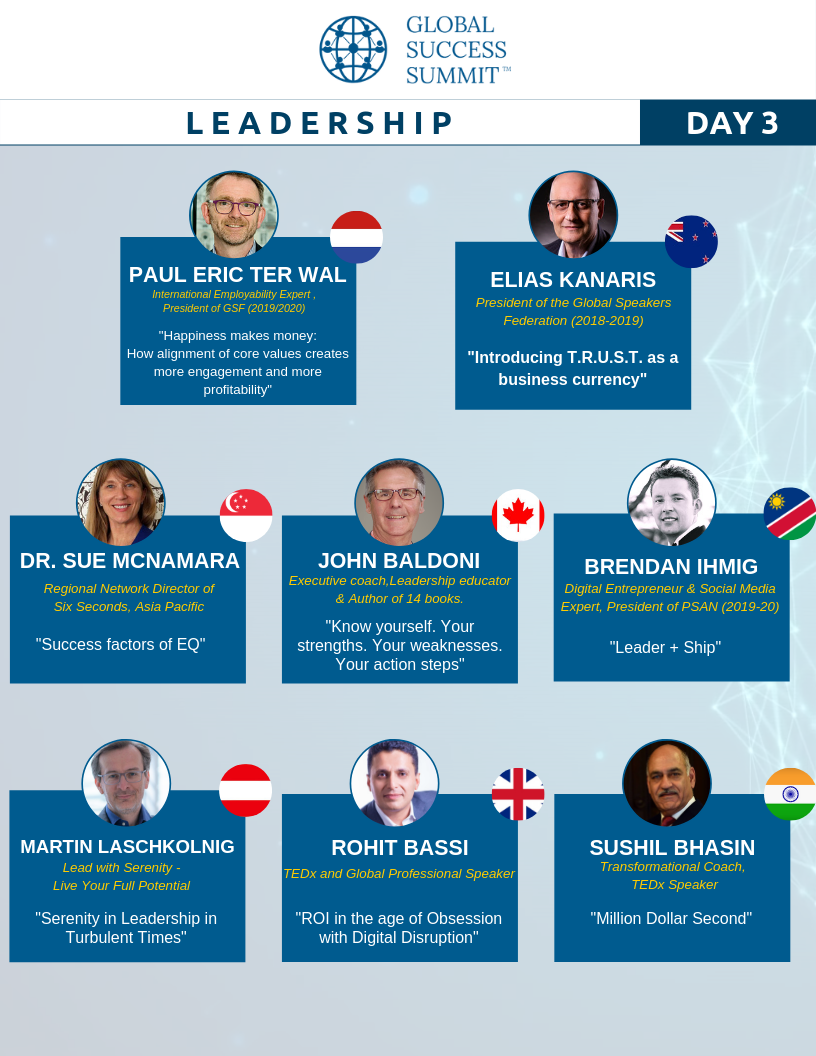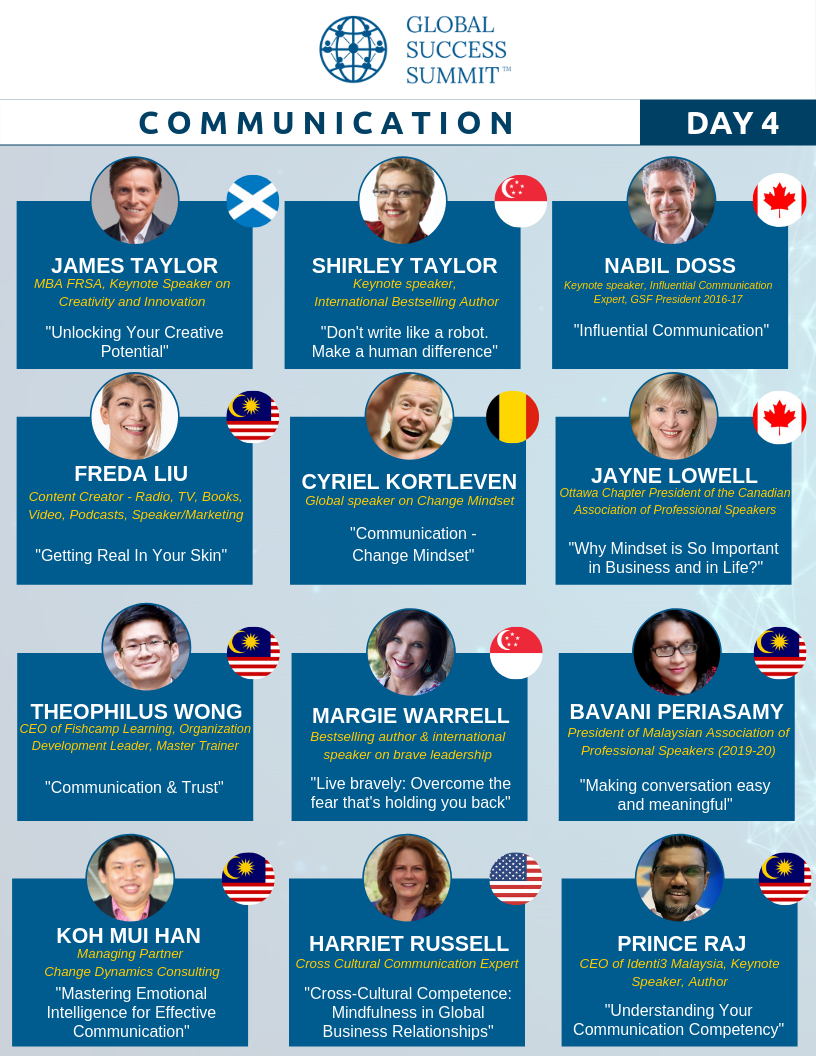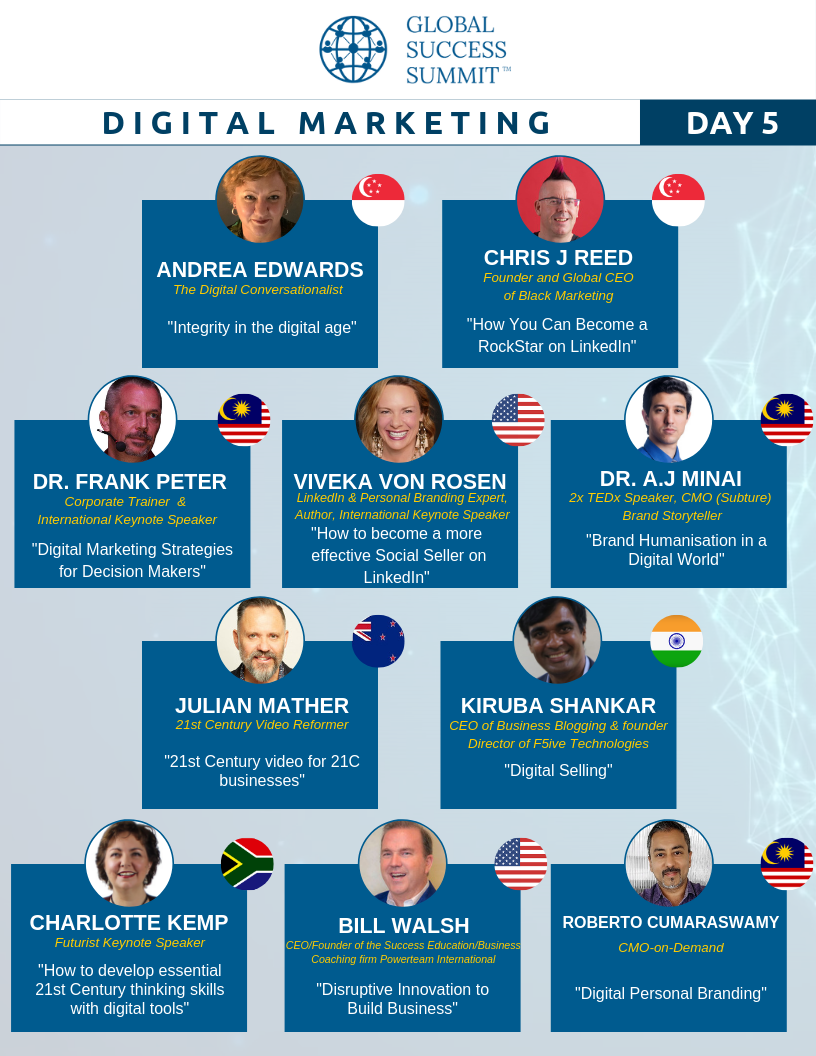 Who is the Global Success Summit for
Sales & Service Professionals
Service Experience Champions
C- Suite Leaders (CEO, CMO, CHRO, CSO, etc)
Learning and Development Specialists
Individuals committed to achieve Success in Work and Life
Business Owners and Entrepreneurs