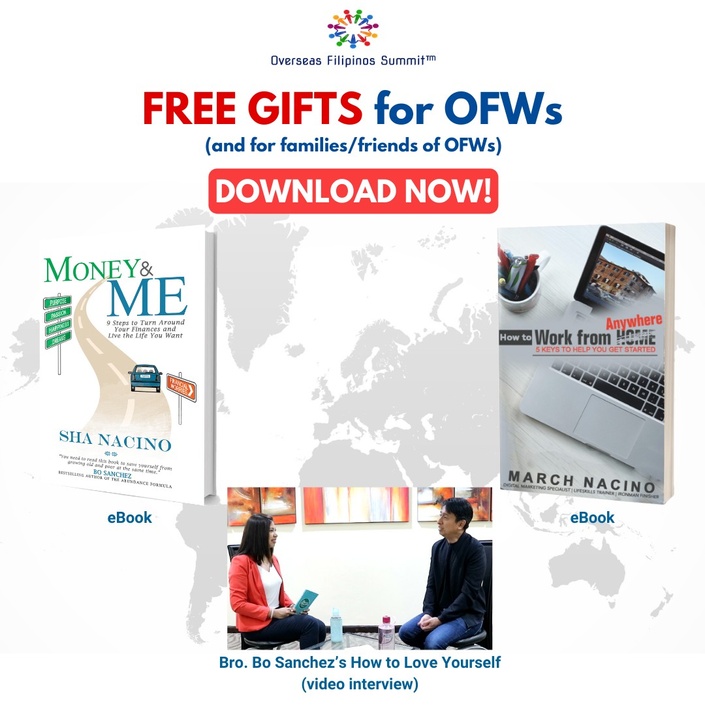 FREE Gifts for OFWs
How to Love Yourself and Eliminate Financial Worries
Our Dear OFW,
You are a blessing. You are a hero. You work so hard for your family.
Lagi mong inuuna ang pamilya mo at ibang tao kaysa sa sarili mo.
Suweldo mo, pinapadala mo. Sina-sacrifice mo ang happiness mo para gumanda ang kinabukasan ng pamilya mo.
Pero pano ka naman?

What if there's a way for you to work from home or somewhere near your family so you don't have to leave our country or your family?
You're in for a treat! We have FREE GIFTS for you!
My brother March Nacino and I are giving away the electronic version of our books Money & Me and How to Work from Anywhere. These eBooks will help you eliminate financial worries as well as give you options on how else you can make money without leaving your family.
I also included an excerpt of my interview with Bro. Bo Sanchez on How to love yourself.
You can download the free gifts now. Simply click the link below.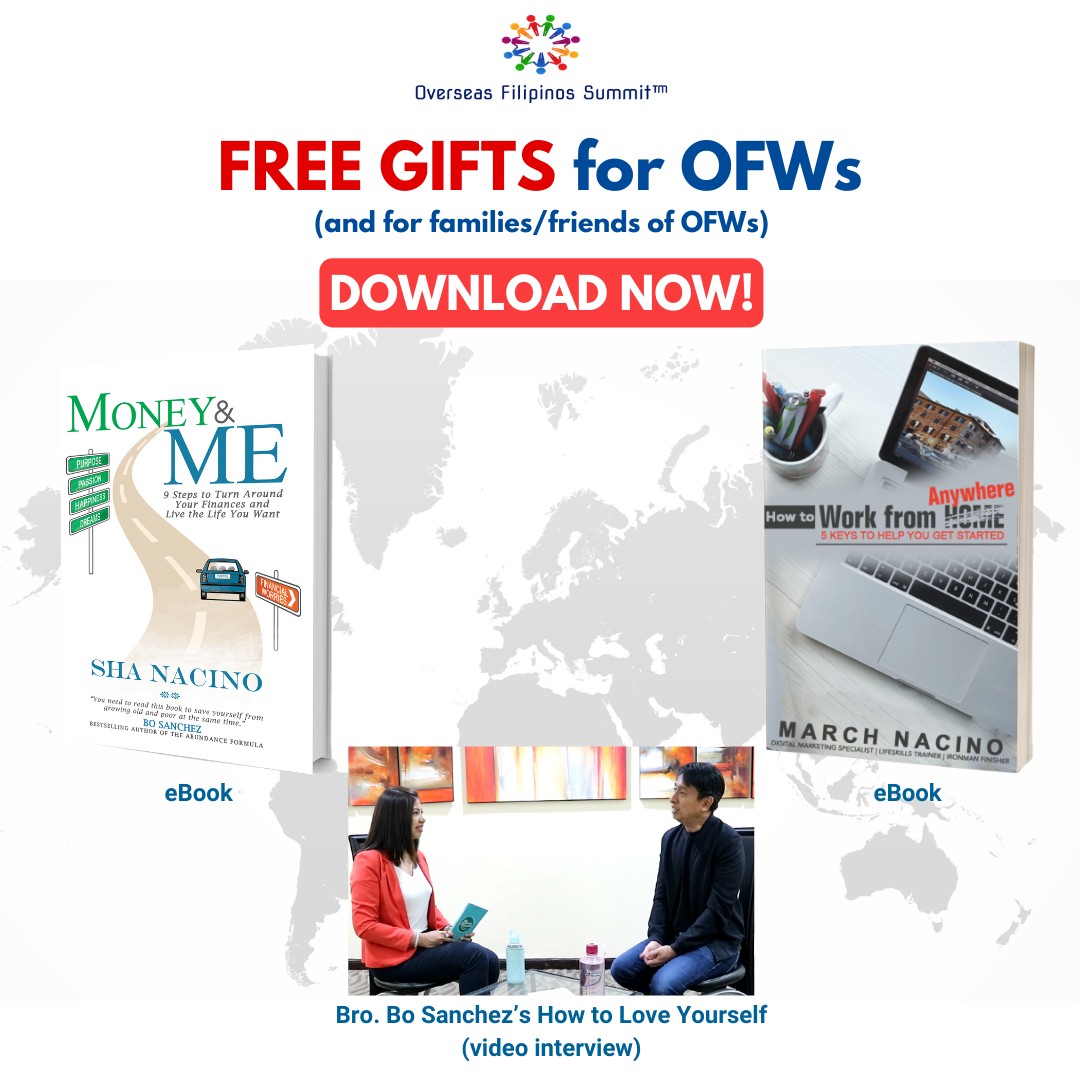 FREE GIFT #1 : Money & Me (eBook)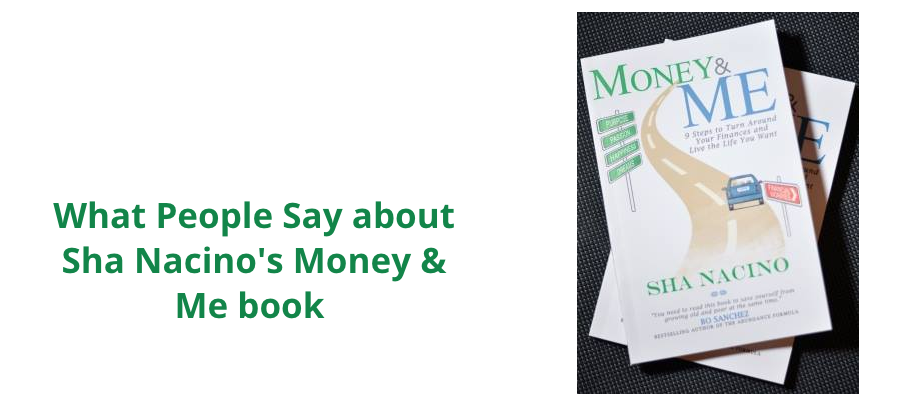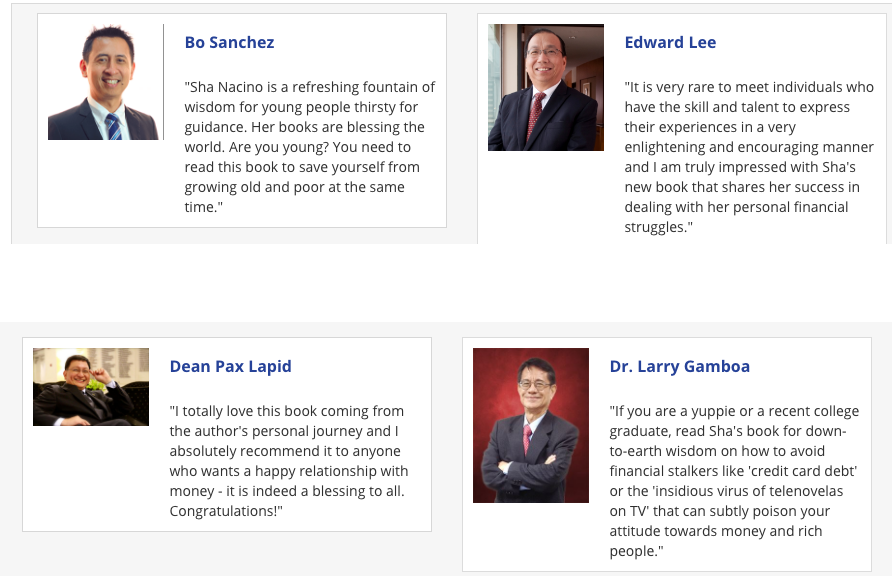 Money & Me is being sold at National Book Store and other major bookstores for Php350. But I'd like to give the eBook version to you absolutely free!
FREE GIFT #2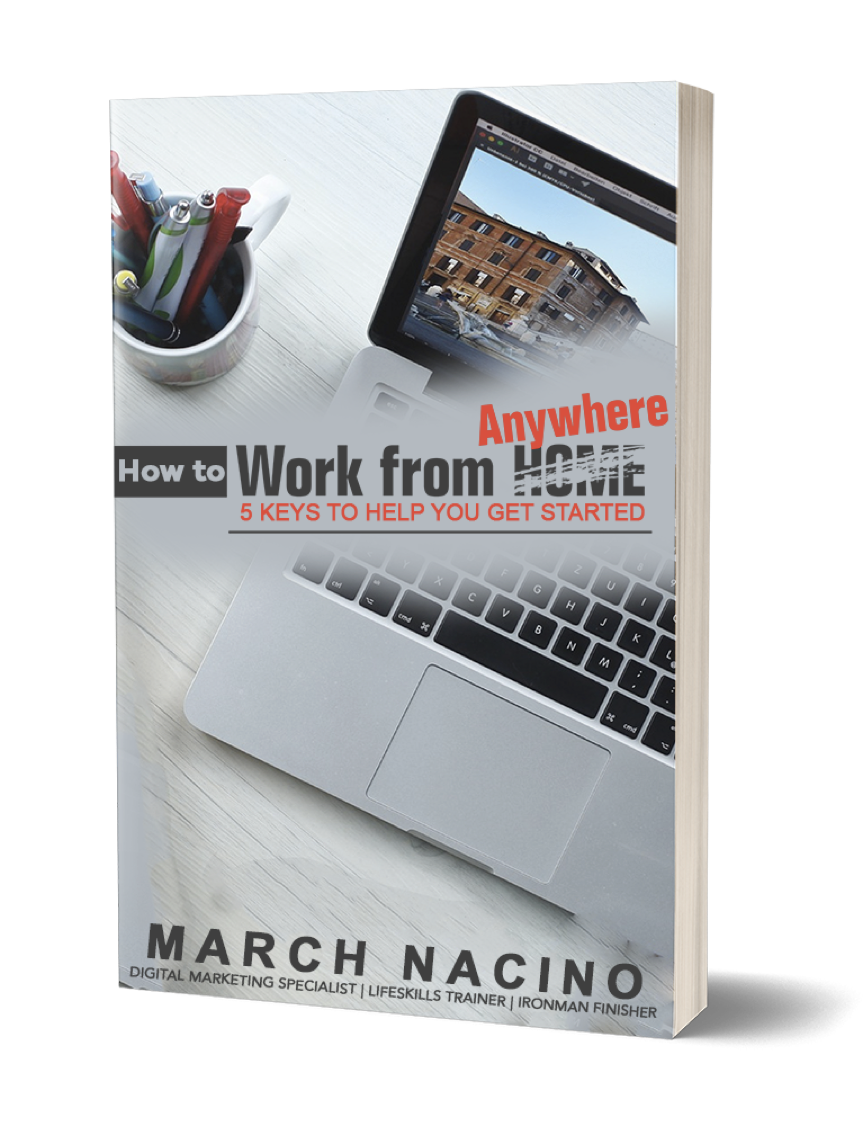 What if there's a way to work from home or from anywhere? Yung malapit sa pamilya mo?

May mga work online na pwede mo pasukan. Dito sa eBook na ito, ipapakita ni March ang limang steps para makapag-start ka.

March works from home and he has clients from the U.S. and the different parts of the world. You can have that option, too!


You can download his eBook for free!
FREE GIFT #3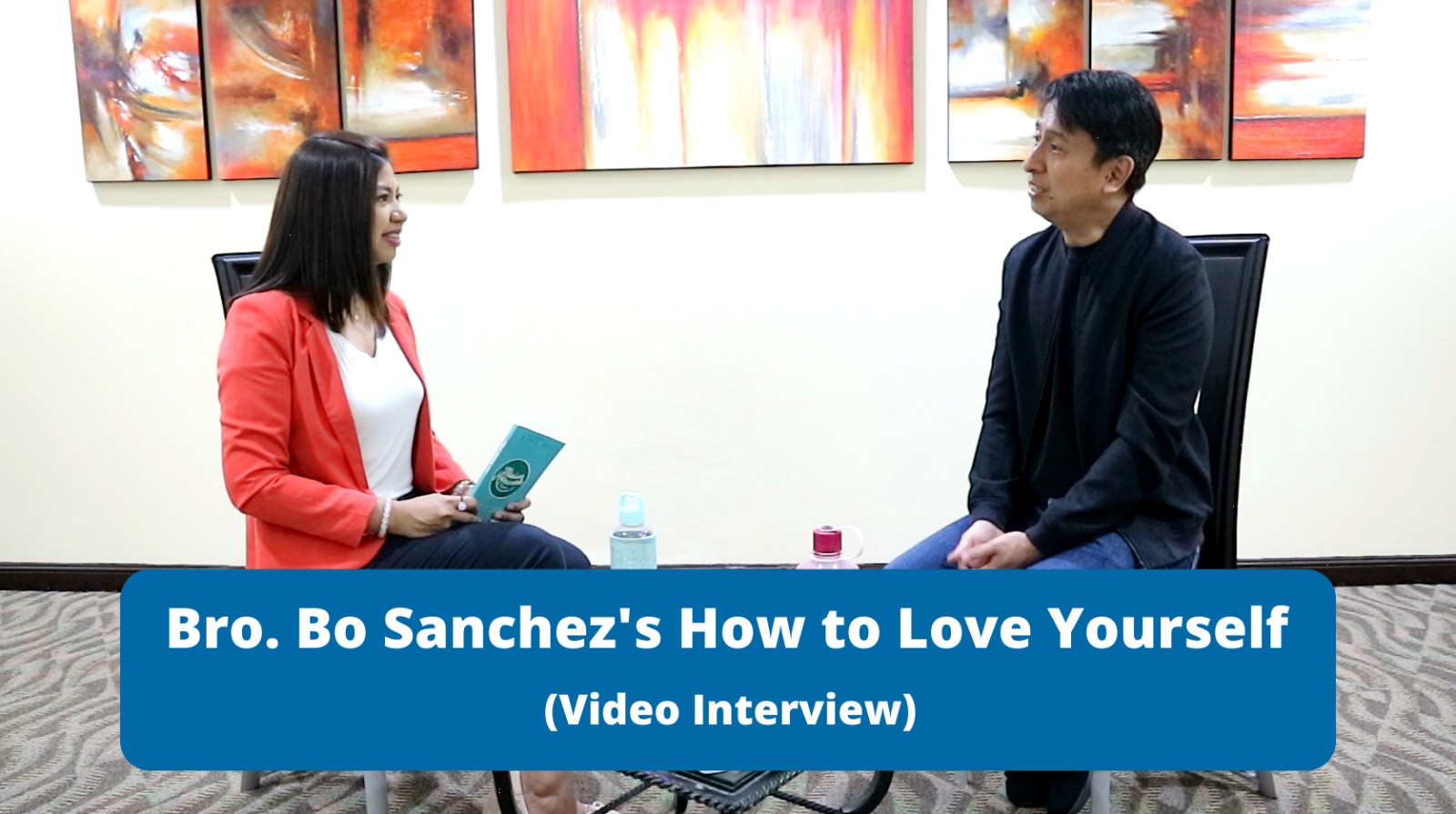 You are important. You are so valuable. You are loved.

Let this short video interview with Bro. Bo Sanchez inspire you to love the most important person in your life -- YOU.
Enjoy our free gifts for you!
I wish you success and happiness!


Sha Nacino
Founder, Overseas Filipinos Summit
Meet Sha Nacino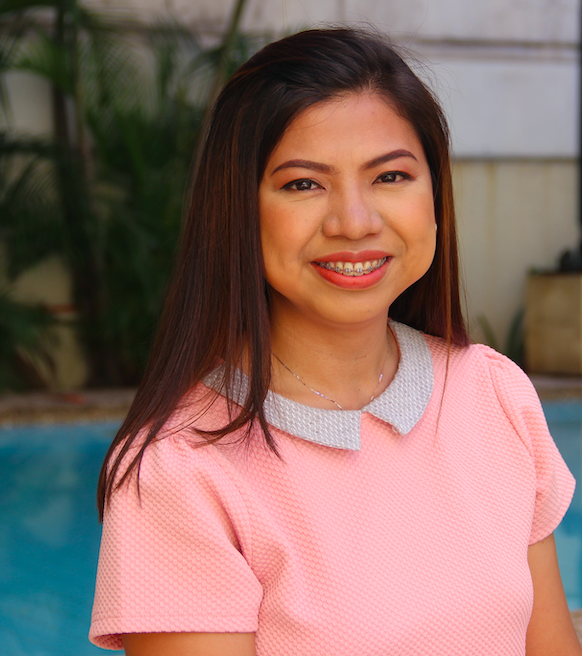 Sha Nacino is a trusted global speaker on gratitude and creativity. She has spoken to thousands of audiences from more than 26 countries globally. Sha is a prolific author who has written and published 12 books so far. She is the founder The 90-Day Book Writing Challenge™ ONLINE COURSE (shanacino.com/write), HR Summit Global™, Global Authors Summit™ and Write University™. Sha is recognized as a Distinguished Toastmaster (DTM), the highest award given by Toastmasters International to its members worldwide. Sha is also a Jack Canfield Certified Trainer on Success Principles.


On a lighter note, Sha loves to travel and have fun! She enjoys painting, dancing, and singing (although she has yet to learn how to carry a tune). She also likes playing with kids and bonding with her family and friends. She's currently happily single who dreams of meeting her future husband soon!

If you wish to invite Sha to speak in your company, event, or global conference, or if you simply want to connect with her, email her at [email protected]